| Ennis | 17 | - | 3 | Highfield A |
| --- | --- | --- | --- | --- |
| Colm Forde | 3 | - | 0 | Brendan Lawton |
| David Forde | 1 | - | 3 | Eoin Murphy |
| Cathal Lynch | 3 | - | 0 | Cyril O'Mahony |
| Oisín Casey | 3 | - | 0 | Tim O'Callaghan |
| Walkover received | 3 | - | 0 | Walkover conceded |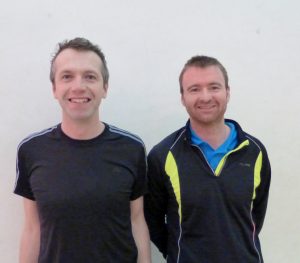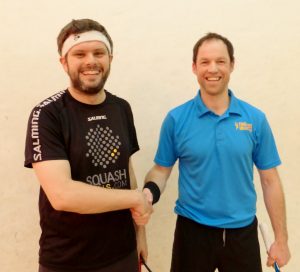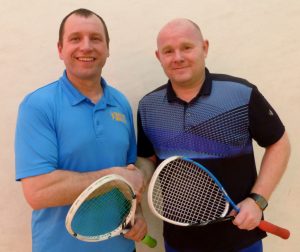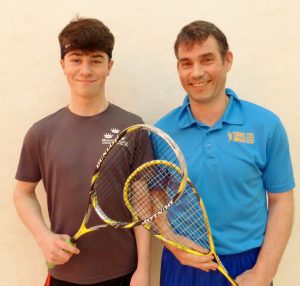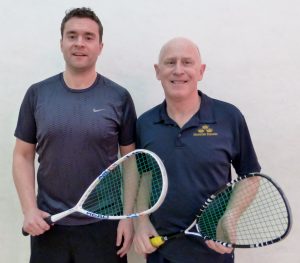 Remaining Fixtures – League Table
ENNIS CBS CLAIM MUNSTER SQUASH TITLE IN STYLE
Report compliments of Colm Murphy.
With an already-unassailable lead at the top of the table, Ennis CBS hosted Highfield 'A' in the final match in the Munster Squash League Division 3 last Thursday.
Martin Daly played Bryan Aherne of Highfield in the number five match. Aherne was slow to settle, ceding the first game easily, before an even contest unfolded for the remaining games. Daly was efficient and determined and he took a 3-0 win. Oisin Casey was the CBS' number four up against the towering Tim O'Callaghan. Casey was his usual consistent self and, though O'Callaghan had periods of dominance, the CBS man took another 3-0 win.
The highly-anticipated top seed clash of Colm Forde and Highfield's Brendan Lawton was next. Forde was content to probe with tight straight driving and soft lobs, while Lawton had some superb kills at the front wall. A slight edge in fitness was instrumental in giving the win to Forde, capping a superb season for him.
Number three for Ennis CBS was Cathal Lynch facing the vast experience of Cyril O'Mahony. O'Mahony, renowned for his drop-shot expertise, was certainly on his game and an array of soft-drops impressed the crowd. However, the relative youth and power of Lynch proved too strong on an average 15-10 scoreline.
The final match was a terrific contest between CBS number two, David Forde and Eoin Murphy. Murphy, the top-ranked U19 in Munster, immediately settled into a winning rhythm to take a 14-6 lead. Forde now needed eight points in succession to force a tiebreak, a seemingly impossible task that he managed with terrific cross-shots and running power. The tiebreak eventually ended in a 22-20 win for Forde. The young Highfield player kept his head and, three ferociously-contested games later, he closed out the match with a super kill powered into the nick.
Arguably the best match of the entire League, certainly the most memorable contest of the night, it was a fitting finale to a landmark campaign for Ennis CBS and huge credit is due to the players and their manager, Ray McInerney, for the consistent commitment shown.
Oisin Casey & Martin Daly will now switch their focus to leading the Division Four team who are close to making it a historic Munster League double.