Irish Cancer Society volunteer drivers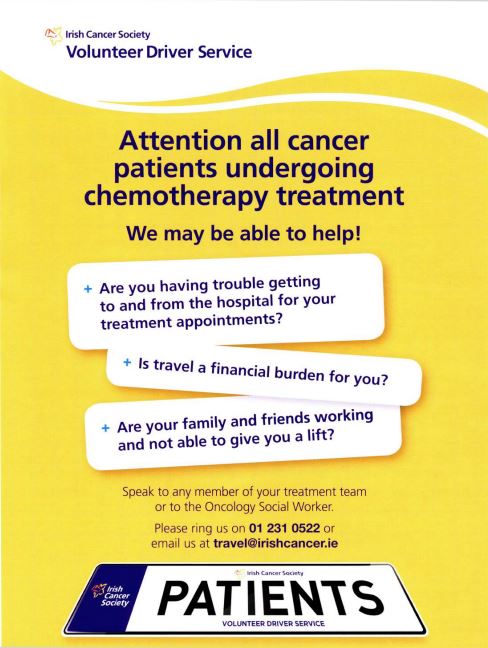 Not squash related but a great cause and badly needed in the Munster Area, Irish Cancer Society volunteer drivers use their own car to give a lift to treatment for cancer patients undergoing chemotherapy.
Patients often find it hard to get to hospital because of transportation costs or they might not be feeling well enough to drive themselves because of their treatment. Volunteer drivers make this easier by providing a lift to and back from their appointment.
The service is completely free for patients, and volunteers receive money from the Irish Cancer Society to pay for their petrol costs, road tolls and food while waiting for the patient.