Nominate your Squash Club
Can you help grow your club and get more players enjoying Squash? If so we'd love to hear from you. Irish Squash will select one club in each province to assist in growing the sport and improving the conditions of the club. We have a limited budget but we are looking for a sustainable and ongoing committment from any club interested in spreading the word about the fantastic sport of Squash.
If you feel that you and your club could benefit from:
Expert squash coaching
Help and Advice on setting up and running internal leagues
Junior coaching
Refurbishment advice and assisstance
Marketing for your club
Please e-mail and outline your plans for the club and how you feel we can help – deadline is October 31st.
---
Squash improves your Hurling..
24 Junior Hurlers from Lucan Sarsfield GAA Hurling club got their first taste of Squash thanks to Trinity Squash Club and head coach Elvy DaCosta and his team of coaches – Robert Ta, Ken Tobago, Mark Kelly and Ben Chung.
The new recruits all found Squash to be great and their "eye for the ball" gave them a great start and a fast reaction time. Their coaches and team agree it will help their reaction time playing Hurling and they are all eager to come back for more Squash. Perhaps there are more Hurler's and Camogie players out there who would like to get a taste for our great game. If you know of a coach and team who would like to take part – contact the Irish Squash office at and we'll get them started.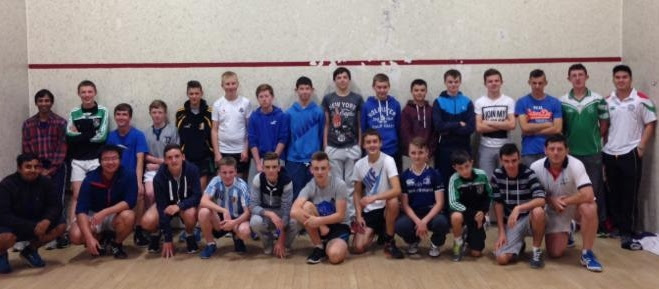 ---
Upcoming Seminars – dates
Irish Squash will this year run a number of coaching seminars – open to all coaches as well as Mentor coaches and to those interested in learning more about Squash development. Seminars at weekends will be delivered by experts in a particular areas of coaching.
These seminars represent an opportunity to meet fellow coaches and swap ideas as well as share some new thinking and learn from one another. Attendance at the seminar /coaching events is FREE. We will endeavour to hold a seminar in each province – currently we have the following dates scheduled alongside Junior squad coaching sessions:
22nd-23rd November – Cork
21st-22nd Feb – Galway
8th-9th July – Belfast
The venue will be posted in the calendar once confirmed. If you are interested in attending please e-mail
Attending coaches will receive Continuous Professional Development (CPD) credit from Irish Squash for attending these seminars.
---
Call for Nominations for Irish Squash Coach of the Year
Nominate your Coach for the Irish Squash Coach of the Year Award.
This is an annual award created to recognise the hard work and effort of Squash Coaches across Ireland and to reward success and development in Squash Coaching. Last year Eoin Ryan from Sutton Lawn Tennis Club was awarded Irish Squash Coach of the Year 2013.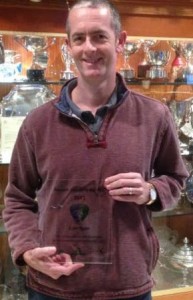 If you feel your Squash Coach should be considered for the award please e-mail
Closing date for entries 31st October 2014. Winner will be announced in December.
---
Squash Calendar 2014/2015
The updated Squash Calendar for 2014-2015 competitions, coaching and squad sessions has been updated on the Irish Squash Website. Please visit here and check the entries. There are some changes so please take note of these in your diaries.
---
World U19 Championship
Congratulations to the Irish U19 Men's team (Cillian Dunne , Oisin Logan, Nikita Gilevskiy, David Ryan and Michael Craig) who competed in Namibia this August and finished an impressive 7th Overall out of 23 countries.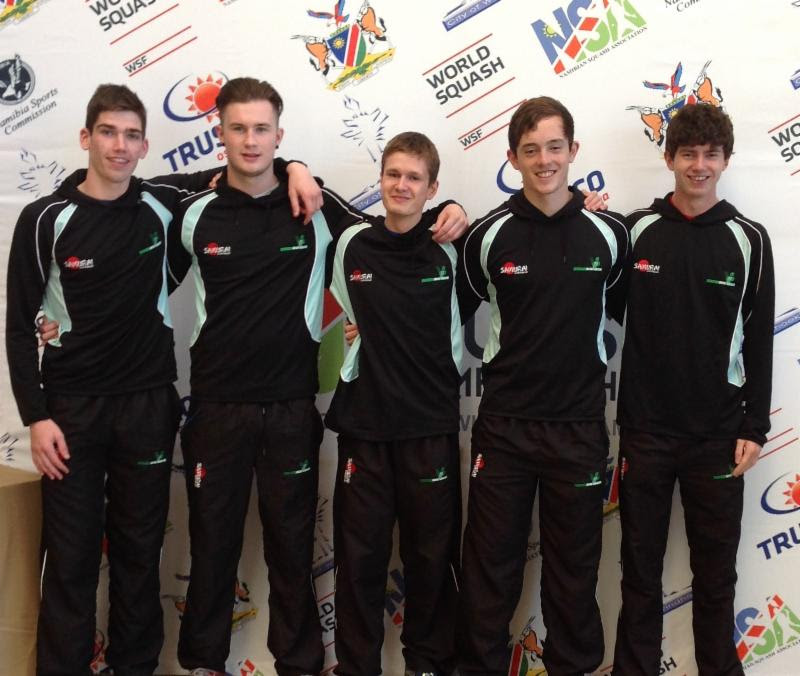 ---
Hosey does it again – World Masters Champion 2014
Congratulations once again to Willie Hosey who retained his World Masters Title in Hong Kong. Willie fought a hard and prevailed to beat top seed and former World No.2 Bret Martin in three games 11-9 11-6 13-11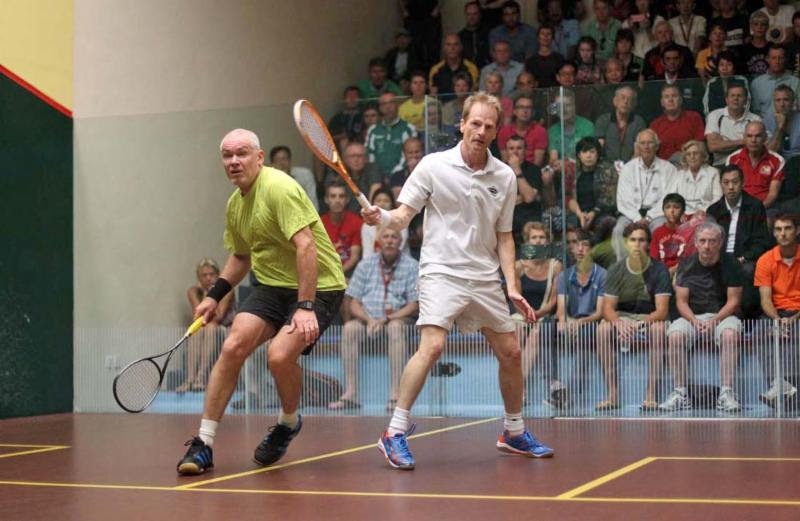 ---
New Irish Squash Coaching Library
Irish Squash now has an extensive library of coaching books and resources thanks to a generous donation by Jacob Guldbach who has kindly given us access to over 100 of his books.
These books are in the Irish Squash office and available for loan to anyone interested in furthering their knowledge on coaching and performance. Our thanks to Jacob for this generous donation.
---
Madeline Perry and Michael Craig team up for doubles extravaganza
Madeline Perry and Michael Craig both took part in the Commonwealth Games this summer which was widely agreed to have provided one of the best showcases for Squash ever – with over 1 Million viewers tuning in to watch the final!
After their singles exploits, Madeline and Michael seeded 14th, won their 1st match in the Mixed Doubles. They beat the pair from Zimbabwe, Sharon Chimfwembe and Manda Chilambwe 9-11, 11-6, 11-6 in 29 minutes. Unfortunately they came up against David Palmer and Rachael Grinham who as No. 3 seeds knocked them out of the competition. Congratulations to both on a great tournament and a great demonstration of a great spectacle squash doubles match.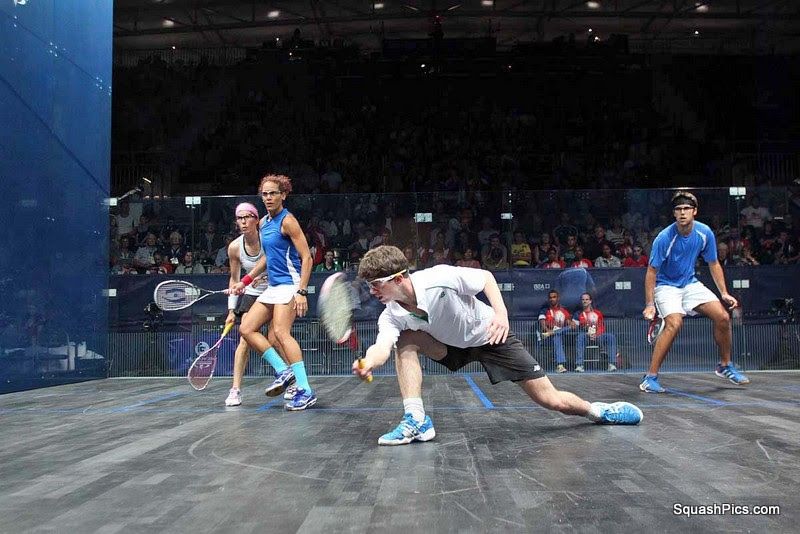 ---
Source: Irish Squash Newsletter, September 2014.