Masters Interpros – Galway 2014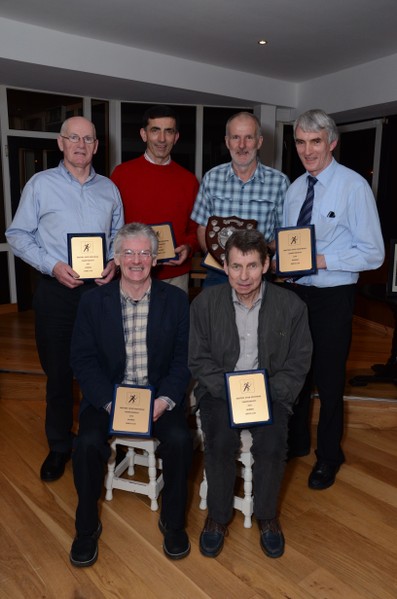 Masters' Secretary Martin McDonnell provided the following report on this season's competition that was run off at Salthill. As always it was enjoyed by all and included victories for the event that was enjoyed by all.  Galway over the weekend of 4th/5th April, 2014.
Munster fielded teams in O45, O55 and O65 men's and O50 ladies.
O45 team was Eddie Murphy, Tommy Horgan (captain), Conor O'Neill, Brian O'Sullivan, Timmy McCarthy. They put in some very good performances but the section was won by a very strong Leinster Team.
O65 men John O'Donovan, Joe Whelan(Captain) and Billy Ryan. This team also gave some great displays but ended up in 2nd place.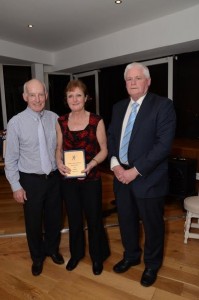 The O50 ladies comprising three Highfield girls Clare Jones, Dympna Reardon and Fiona Grant won out their section.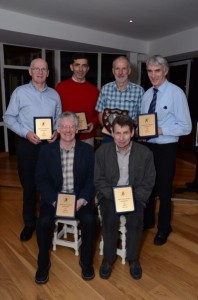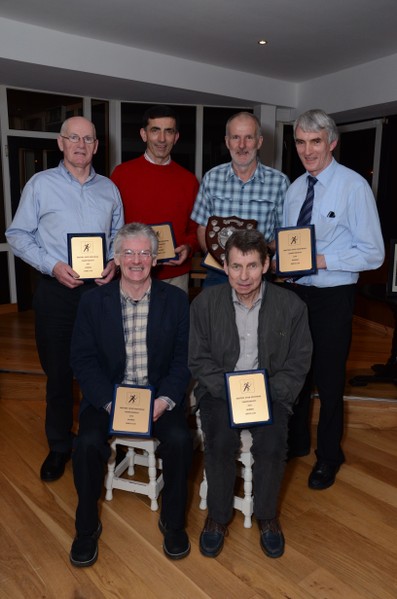 In the O55 men's Connaught were bidding to retain their title which they won last year when they stopped Munster winning four in a row. Connaught were even stronger this year with two new players. Both teams had big wins over the other two provinces so it was winner takes all when they met in the afternoon.
First up was captain Michael Mulhall vs Patrick Hanley. This was a ding dong battle with both giving their all but Michaels herculian effort got him over the line 9/8 in the fourth game.
A great start for Munster and it got even better when James McSweeney beat T.J. Mullins 3/0.
Then at no 1 for Connaught Mark Cowley, the England no. 2 had an easy 3/0 win over Martin McDonnell.
So Munster still needed one more win and next up was Michael Conlan vs Alf Cavanagh. Remember in last years encounter the same players played at no. 2 to decide the outcome and Michael Conlon had a number of match balls to win the championship only to have it snatched from him by the wiley Alf. It was equally close this year and at one all anything could have happened but a year is a long time to be waiting for revenge and Michael took his chance this time to win 3/1, showing great focus, concentration and speed around the court and played very accurate squash, especially drops.
Eamonn O'Keeffe did not play in the afternoon but won his other two matches. So the no 2s, Donal Coughlan and Dave Lawlor didn't have to play but Munster were confident that if it was two all Donal would not have been found wanting on this occassion!! So the braging rights are Munsters for another year.