Senior Closed 2014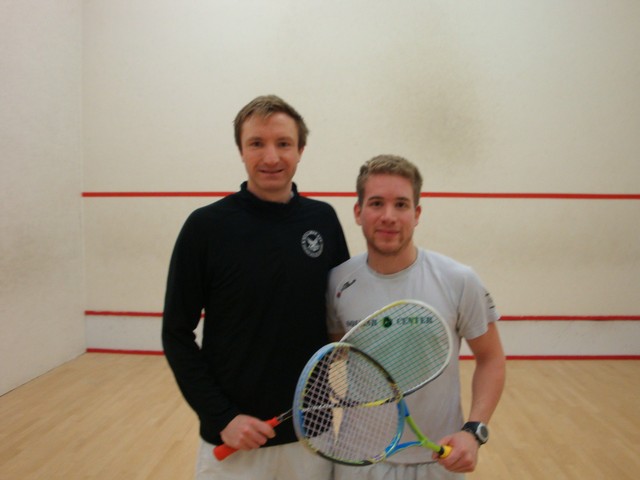 Many thanks to Highfield and Sunday's Well for the use of their courts over the weekend and everyone who helped make the tournament a success. Special thanks to Kevin Quinlan, Bryan Aherne, Brendan Lawton, Eddie Murphy and Dympna Reardon all of whom were an immense help to tournament director Lee Healy.
Results
| Competition | Winner | Runner-up |
| --- | --- | --- |
| Ladies A | Eleanor Lapthorne (Highfield) | Clare Jones (Highfield) |
| Ladies Novice | Orla Jefferies (Highfield) | Fiona Grant (Highfield) |
| Men's A | Jamie Balbuena (Sunday's Well and U.C.C.) | Dermot MacNamara (Limerick L.T.C. and Fitzwilliam) |
| Men's B | Ken McCarthy (Sunday's Well) | Declan Devitt (Ennis C.B.S.) |
| Men's C | Barry Lynch (Highfield) | Martin O'Sullivan (Highfield) |
| Men's C Plate | Rory McLoughney (Thurles) | Brendan Lawton (Highfield and U.C.C.) |
| Men's D | Donncha O'Dea (Dungarvan Crystal) | Gavin Bock (U.C.C.) |
| Men's D Plate | Michael Hanrahan (U.C.C.) | Charles Leahy (U.C.C.) |
Mens A Final Report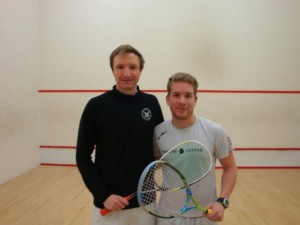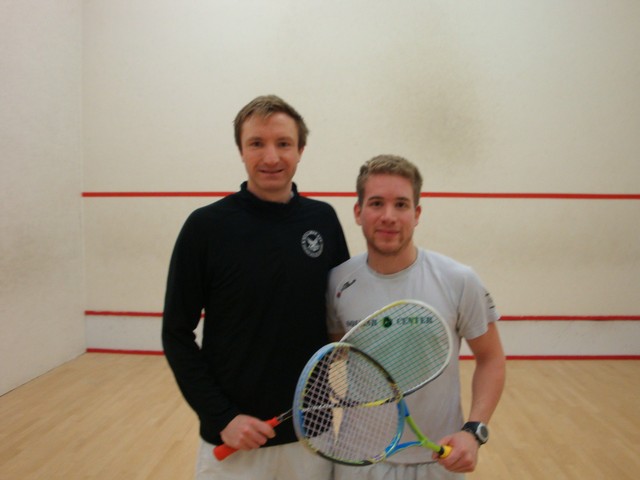 Jaime Balbuena (Sunday's Well and U.C.C.) beat Dermot MacNamara (Limerick L.T.C. and Fitzwilliam) 3-2 (11/3; 7/11; 12-10; 6/11; 12/10)
In his Semi-Final Jaime Balbuena accounted for reigning champion and number one seed John Hurley while Dermot MacNamara, absent from competition for two seasons and seeded a conservative 11, beat club-mate Donal Carroll who was seeded two.
The first game was one-sided with MacNamara very slow to get into any rhythm winning only three points. There were few long rallies and some loose squash allowed Balbuena to display his full range of shots with rallies ending with kills or either straight or cross court drops.
The second game was altogether a different matter and although Balbuena started in similar vein building up a quick 4/1 lead, MacNamara was getting into his stride playing tight straight length to great effect. Combining this with great retrieving of some nice drops, especially in the top left of the court and making no errors he worked his way back into the match coming from 4/7 down to take the second game 11/7.
Again in the third Balbuena won the early encounters going 4/1 ahead thanks to quick vollies or kills from balls left short but again MacNamara's length, retrieving and discipline allowed him to control most rallies and force his will on the game to forge ahead to 10/8 and game ball. It was here that Balbuena called on all of his control and in an error-free passage of play he matched MacNamara's length with interest and won four consecutive points to take the game.
MacNamara was now fighting to stay in the match and this he did in style winning a fabulous fourth game 11/6 with high quality squash full of tight 'lengths', great retrieving and even better drops.
It was now 2 games all and the crowded balcony were enjoying a thrilling match that could now go either way. Could MacNamara keep up the relentless pace keeping the ball tight enough to stop Balbuena's great 'short-game' while making his own winners or would a tiring Balbuena muster up enough energy to stay with his opponent to the end? MacNamara won the first three points and from there they exchanged serves until 6/3 in this, the last game. Balbuena fought back to 6/6 but was once more forced to cover every part of the court while MacNamara dictated the direction of the game forcing his way into a lead of 8/6. Balbuena hotly contested a 'Yes Let' call when he was sure he should have been awarded a 'stroke' but nevertheless won the next two points to bring the score level on 8/8. A tight deep length put MacNamara 9/8 up but again Balbuena was not giving up and now playing tight squash himself he edged ahead to go 10/9 up and match ball. A cross-court back-hand drop clipped the board to let MacNamara back in at 10-10 but showing great discipline and sensible squash Balbuena held out to take the last two points and the match to win 12/10 in the fifth and 3-2 overall.
It was a match that could have gone either way and the cliché that it was a pity there had to be a loser was seldom more apt. So the tournament ended with a new name on the cup and sent us home happy to have enjoyed such a great squash match.