Sophie O'Rourke & John Hurley take National titles: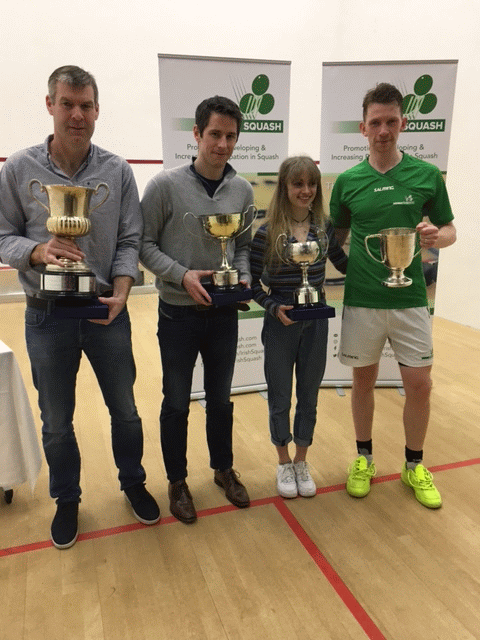 The annual gathering of the country's top squash players for The Irish Nationals took place in Fitzwilliam.  Pride of place from a Munster perspective must go to Sophie O'Rourke and John Hurley. Sophie, at the ripe old age of 18, retained her Irish Women's title and John Hurley came out on top in the O40 Men's event. Among those Munster players who contested in the different events (see results and draws here) were: Ladies A: Sophie O'Rourke; Men's B: Seán White; Men's O35: Pat Morrissey, Gary Robinson, Ken O'Keeffe; Men's O40: John Hurley, Kevin Knox and David Knox.
Picture shows from left: John Hurley (Men's O40 winner); Niall Rooney (Men's O35 winner) Sophie O'Rourke (Ladies Senior winner) and Arthur Gaskin (Men's Senior winner).